visualisatie en relatieschema
n.t.b. m2
Green
Sacred space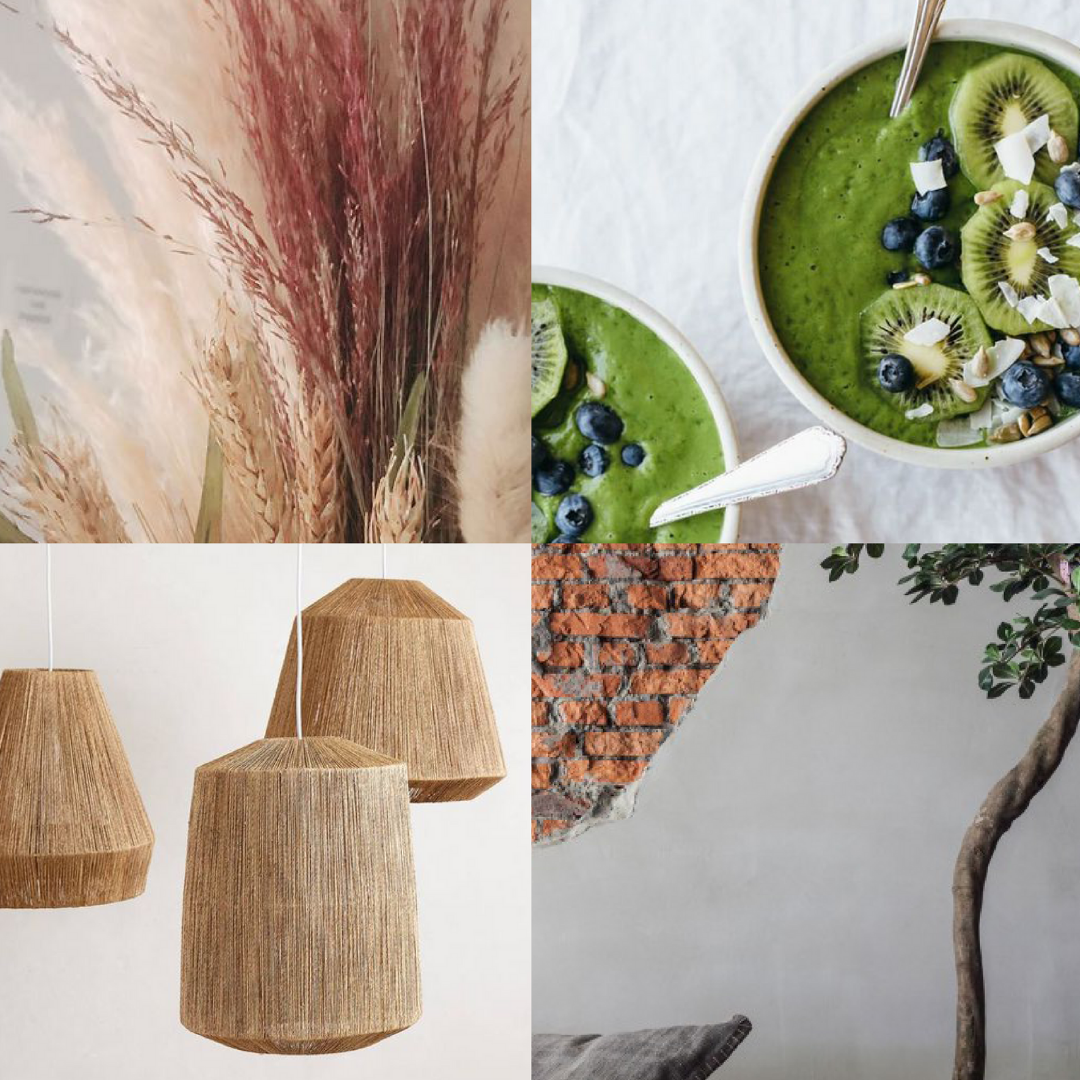 "De visualisatie en plattegrond voor House of Essence hebben mijn abstracte idee in een concrete vorm omgetoverd. Zo fijn om de beelden die je in je hoofd hebt daadwerkelijk voor je te zien. De sfeer, de patronen, de natuurlijke materialen; het plaatje klopt volledig."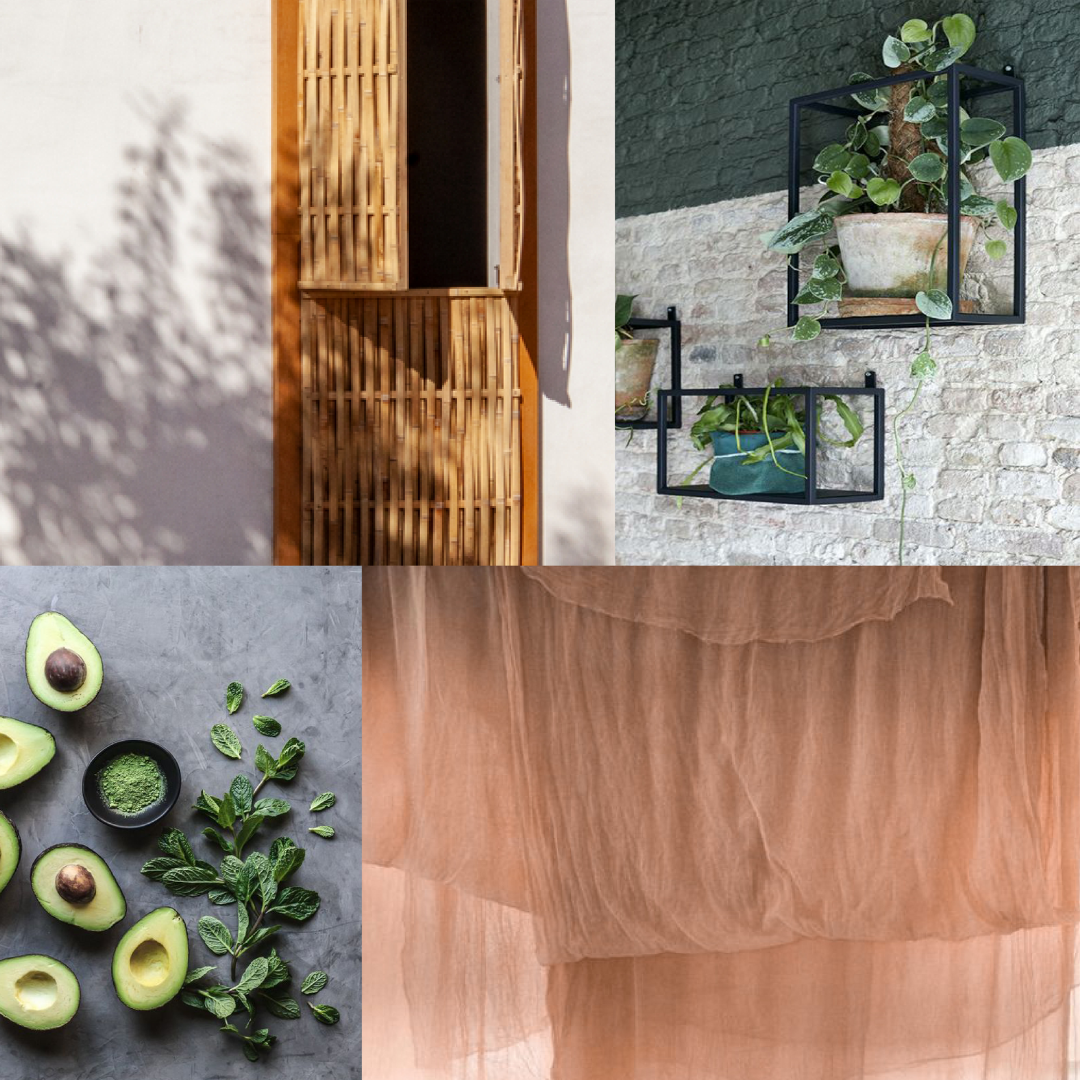 Een plek die aanvoelt als een thuishaven. Geborgen, zacht, warm, krachtig en in verbinding met de natuur. Gebruikmakend van natuurlijke materialen.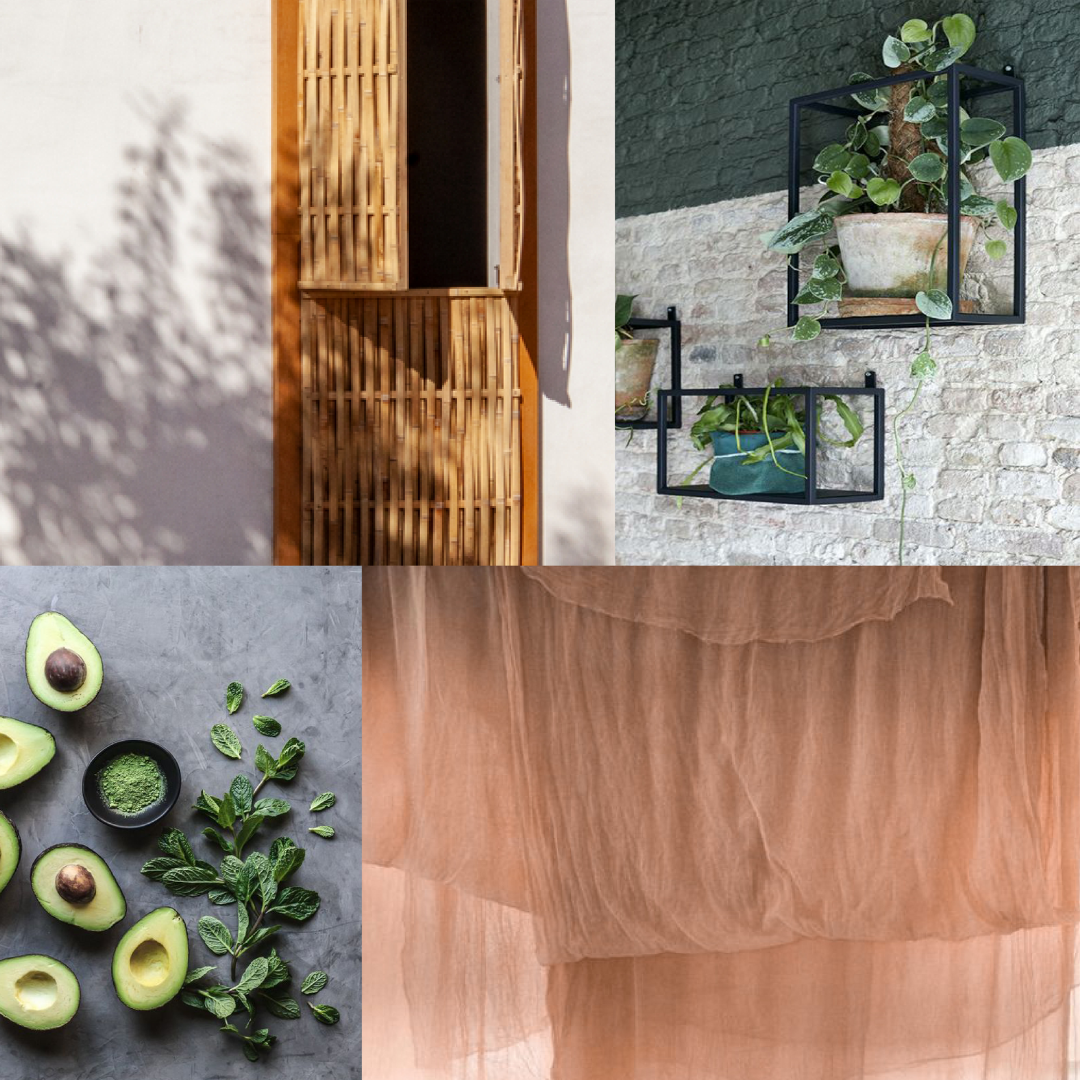 "De sfeer, de patronen, de natuurlijke materialen; het plaatje klopt volledig"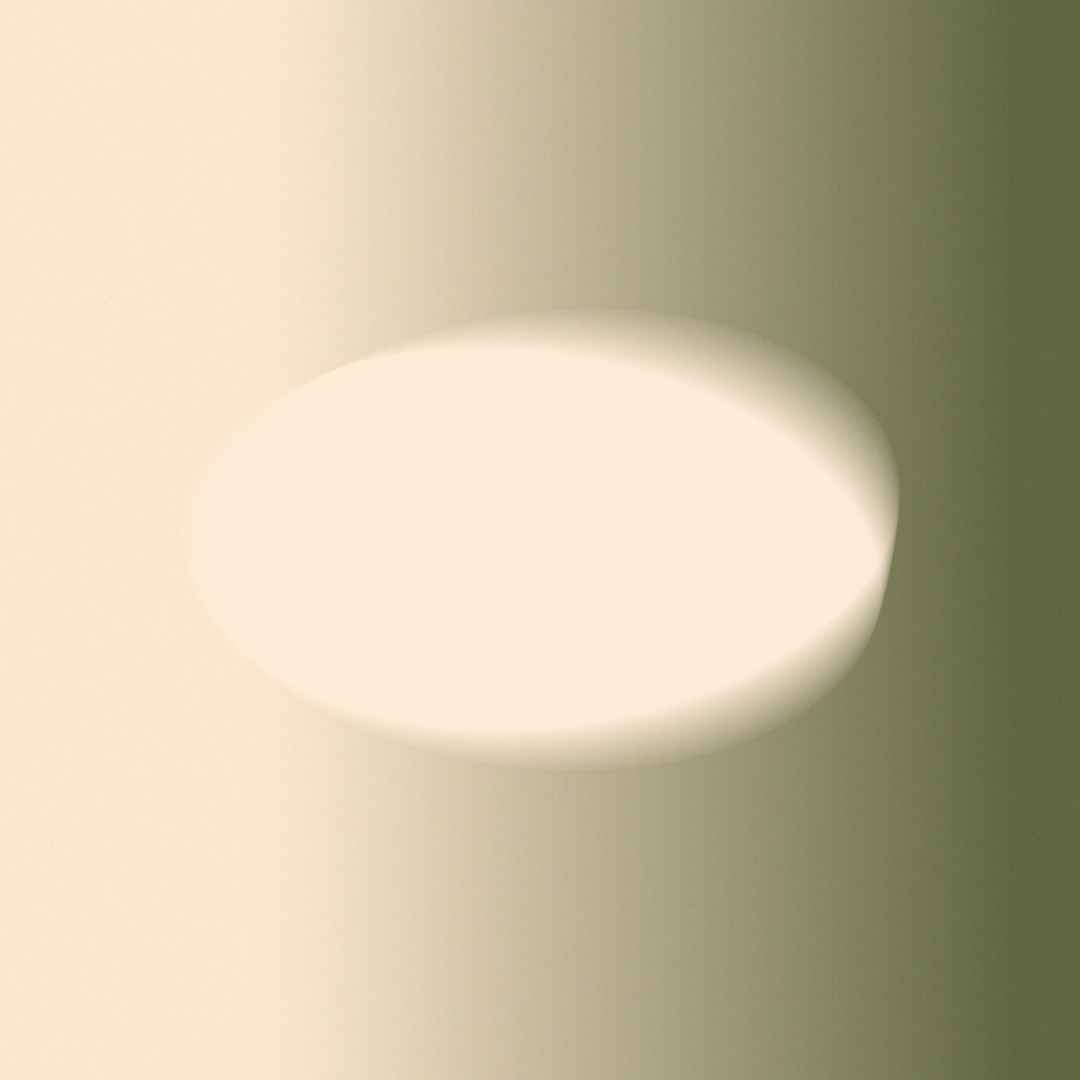 House of Essence wil graag een plek creëren waar mensen met zichzelf en anderen kunnen verbinden. Waar je lichaam, geest, ziel en de planeet kan voeden. Op zoek naar een fysieke plek is gevraagd of ik deze visueler kon maken met een moodboard, materiaalgebruik, relatieschema van de verschillende ruimtes en impressies.
Ondanks de locatie middenin de stad is er verbinding met de natuur in de binnentuin vanuit verschillende lagen. Vanuit high-activity in de ontmoetingsplek in het café naar low-activity in de yogastudio. Dit zal qua materialisatie, gebruik van patronen en texturen ook doorgevoerd worden.
"Het advies van AMI in o.a. kleur en materiaalgebruik en de schetsen zorgen voor een diepere laag in wat ik wil creëren met deze plek. Irja denkt met je mee en luistert vooral ook tussen de woorden door naar het gevoel wat je wilt neerzetten. Wat mij betreft ontzettend waardevol voor iedereen die een fysieke (werk)plek heeft die kan ondersteunen in wat je doet, of je nu coach, therapeut of ontwerper bent."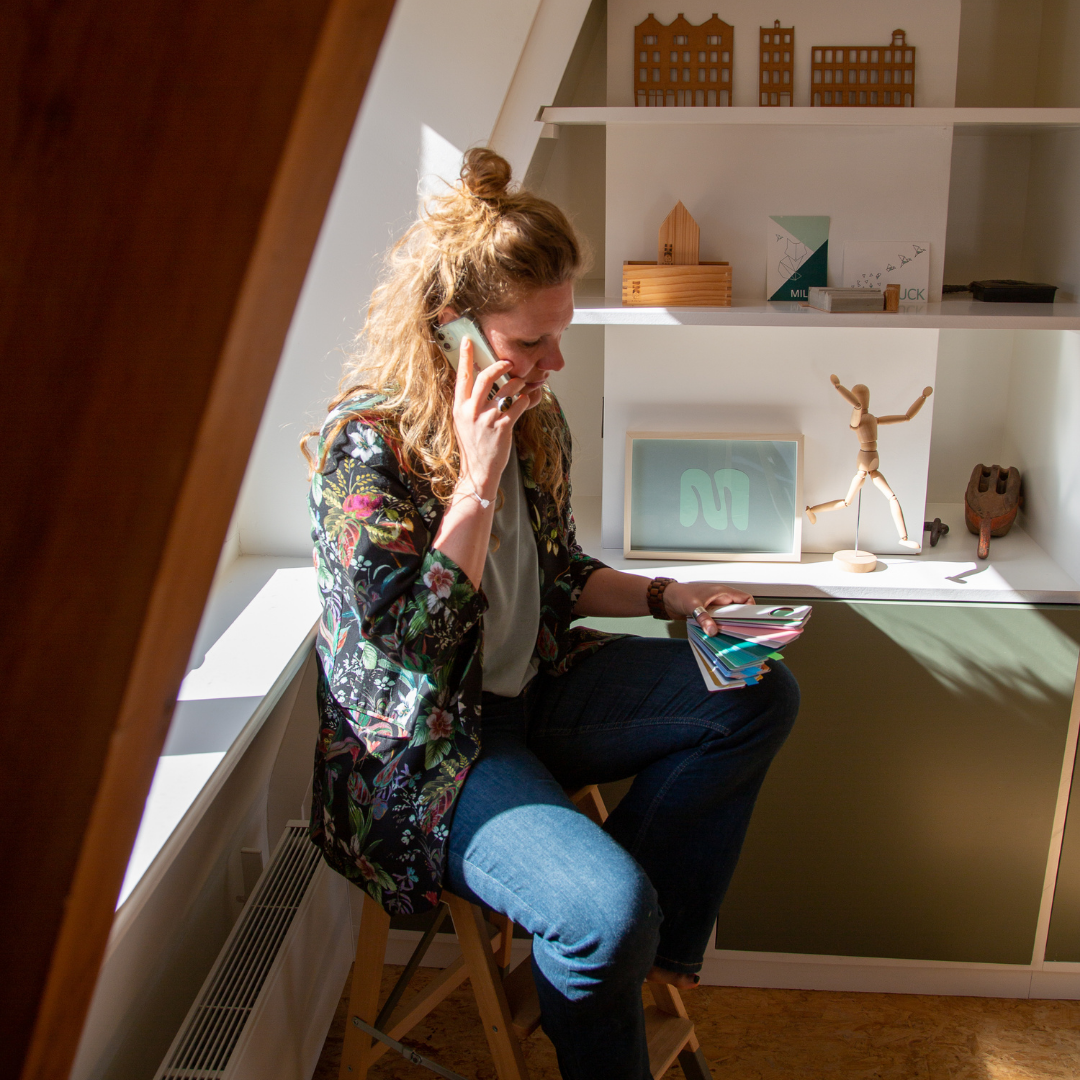 Persoonlijk woon- en interieuradvies: van vraag, naar wens, naar ontwerp, naar een thuis. Samen met jou realiseer ik jouw thuishaven!
Geen interieur volgens een trend of stijl. We onderzoeken samen wat écht bij je past, ik ontwerp vervolgens op basis van jouw natuur en leefgewoonten. Daarbij haal ik graag de natuur in huis d.m.v. biophilic design én help ik bij het maken van bewuste keuzes in je interieur. Een gezond huis met natuurlijke materialen. Omringd door spullen waar je om geeft, die je waardeert, je inspireren en jouw verhaal vertellen. Een thuishaven waar jij kan opladen en ontspannen.
Ik geloof erin dat een gezonde en inspirerende thuisbasis, een positieve impact heeft op jou, je omgeving én het milieu.
Alvast een fijne start maken met jouw interieur transformatie? Download de gratis visualisatie die je begeleid naar de essentie van jouw interieur.